The Florida State football team's struggles with time of possession this season are not just bad by FSU standards.
The Seminoles are not simply ACC bad. Or even nationally bad.
They're historically bad.
Through three games, Florida State's offense ranks last in the country in that category, possessing the ball an average of 23 minutes and 10 seconds per game. That means the Seminoles' defense is on the field for an average of 36 minutes and 50 seconds.
While it's not unusual for teams that run hurry-up, no-huddle offenses to struggle in terms of time of possession, it is extremely rare — if not unprecedented — for a team to be this bad.
Don't miss out on any of our great Football coverage. Get your 30-day FREE trial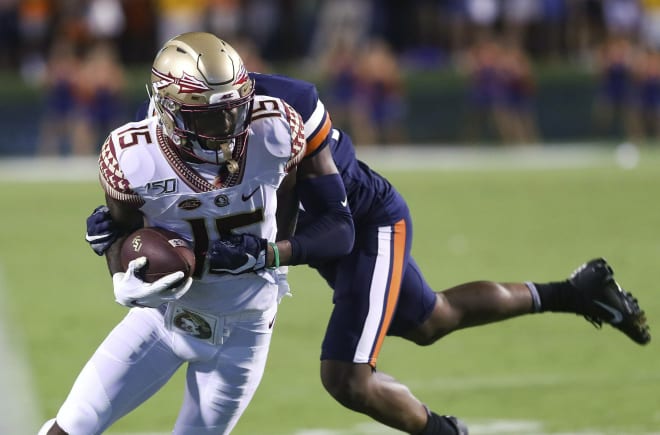 There are only four teams in the country averaging less than 25 minutes per game — San Jose State (24: 56), Kent State (24: 13), UCLA (23: 53) and Florida State.
Only one FBS school in the last 15 years has ranked anywhere close to FSU's current pace of 23: 10, and that was a 2015 Hawaii team that went 3-10. The Rainbow Warriors, under Norm Chow (who was fired late that season), held the ball for 23 minutes and 30 seconds on average.
The NCAA's online statistics only date back to the 2005 season, so it's difficult to know if the Seminoles are on pace to have the worst time of possession in the history of the sport. But there's a good chance that's the case, considering teams rarely possessed the ball for less than 27 minutes per game before the spread offense era.
The topic has become a major cause of concern for fans, since the Seminoles' defense has seemingly faded down the stretch of each of these first three games. On Saturday at Virginia, for example, FSU surrendered just 10 points in the first three quarters but then gave up 21 in the fourth.